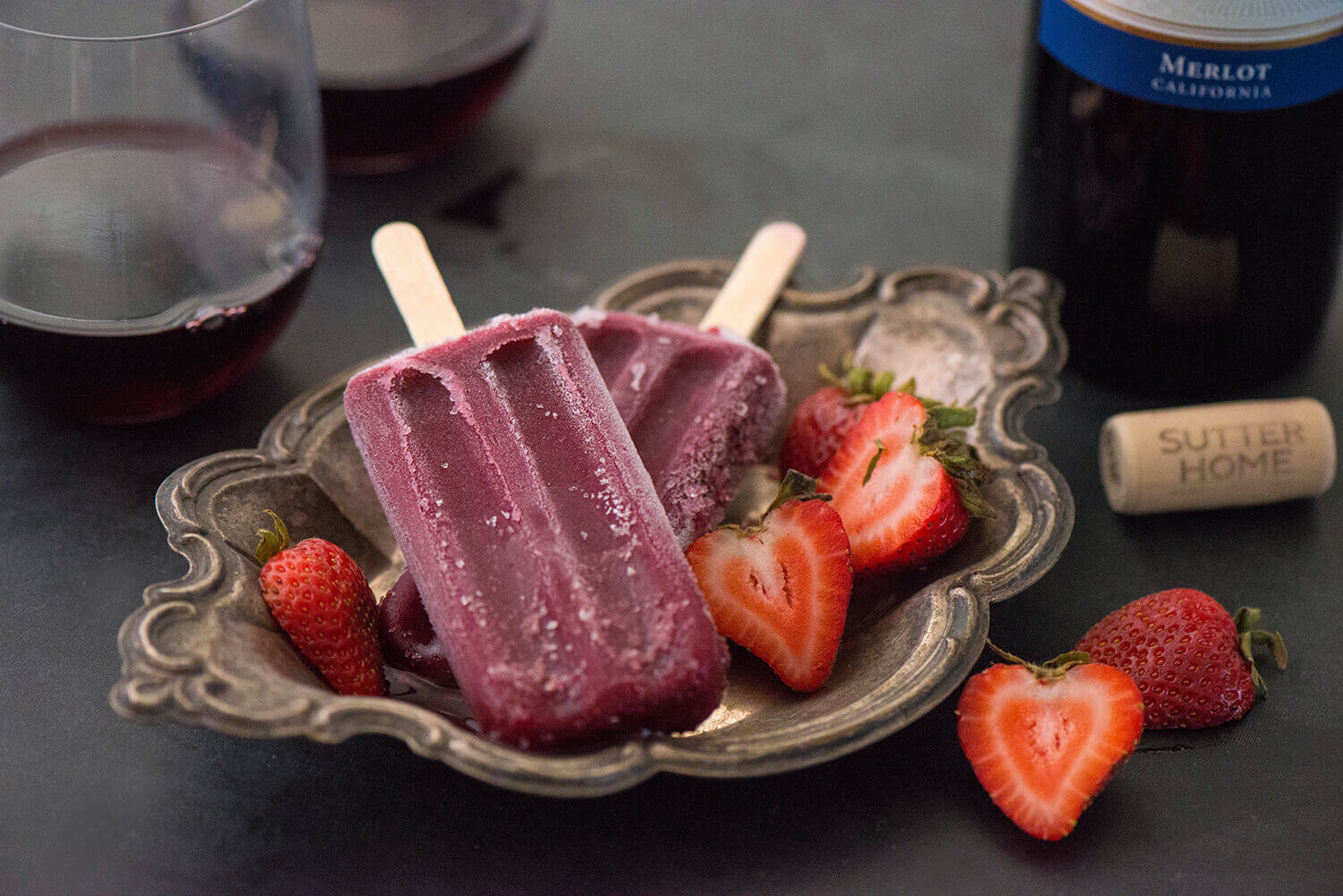 Roasted Balsamic Strawberry Merlot Poptails
It may not be officially spring yet, but it certainly feels like it here in the South! To celebrate the end of the winter season, we have found this delicious, easy, and healthy Roasted Balsamic Strawberry Merlot Poptails recipe for you to try! If you want to enhance the strawberry flavor of this recipe, then try our Strawberry Balsamic!
Ingredients
1 pound strawberries, hulled and quartered
1 tablespoon balsamic vinegar
1/3 cup sugar, divided
1 1/2 cups Sutter Home Merlot
1 4-inch cinnamon stick (optional)
Instructions
Preheat oven to 375° F.
In a medium bowl, combine strawberries, balsamic vinegar and 2 tablespoons sugar. Mix well with a large spoon until all ingredients have combined.
Spread strawberry mixture evenly on a baking sheet. Place in oven for 20 minutes. Remove from oven, set aside and let cool.
In a small saucepan, combine merlot, remaining sugar and cinnamon stick. Simmer over medium heat for 8 to 10 minutes. Set aside and let cool slightly. Remove cinnamon stick and discard.
Place half the roasted strawberry mixture and wine mixture in a blender. Blend until smooth.
Divide remaining roasted strawberries in popsicle molds. Pour in wine/strawberry mixture. Freeze for 1 hour and insert popsicle stick. Return to freezer and freeze for at least 4 hours or until set.
Recipe and photo from: http://www.nibblesandfeasts.com under a Creative Commons Attribution-NonCommercial-NoDerivs 3.0 Unported License