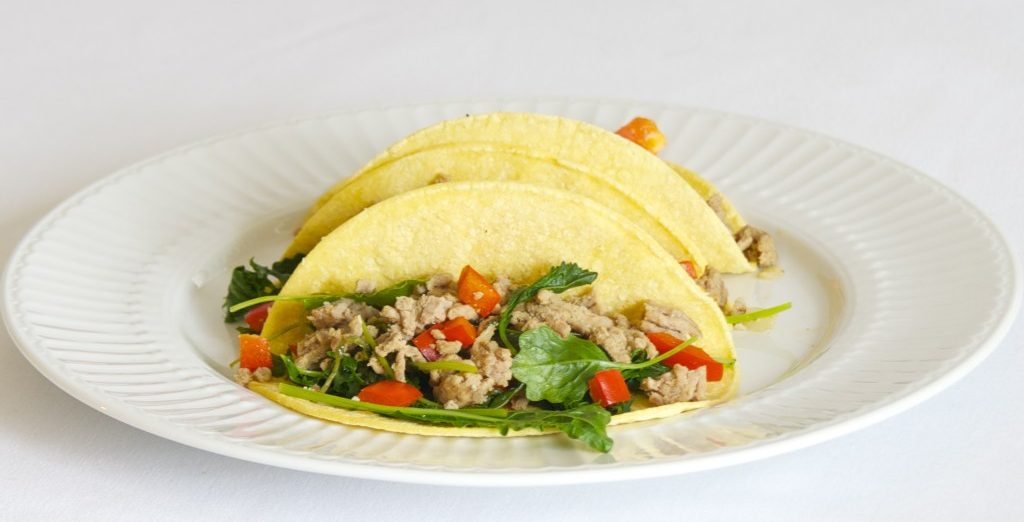 If you are looking for a healthy and filling lunch, then this recipe is for you! The saute turkey is low in fat, and the kale is a great source of fiber and is rich in antioxidants. You can add a little more spice to this recipe by using our Harissa Hot Olive Oil.
Ingredients: (Serves 4)
1 lb ground turkey
1 tbsp olive oil
1 medium onion, finely chopped
2 garlic cloves, minced
1 tsp cumin
½ tsp paprika
¼ tsp cayenne pepper
1 large red bell pepper, diced
6 cups baby kale
½ tsp kosher salt
⅔ cup water
Instructions
In a large sauté pan with lid, heat oil over medium high heat
Add ground turkey and cook until browned. Drain any liquid from pan.
Add onion and garlic, cook stirring frequently until onion is translucent, 2-3 minutes.
Stir in the cumin, paprika, and cayenne pepper. Cook for 2 minutes.
Layer the bell pepper and kale. Sprinkle with salt. Pour water on top of kale and cover (do not stir). Reduce heat to medium and cook for 6-8 minutes, or until kale is wilted and dark green.
Uncover and stir together. Season according to taste. Serve on corn tortillas.
Recipe and picture from pickfreshfoods.com under the Creative Commons Attribution 3.0 Unported License.