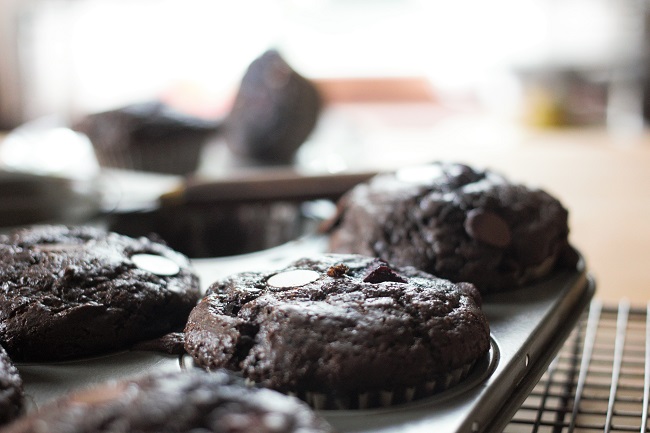 Double Chocolate Cherry Muffins
Calling all chocolate lovers! If you love chocolate but are wanting to maintain a healthy diet, then this recipe is for you! Try Whole Fruit Blood Orange Olive Oil to add a sweet and fruity flavor to this recipe.
Ingredients
110g teff flour
85g potato or tapioca starch
55g (1/2 cup) almond meal
30g cocoa powder
1 teaspoon baking soda
1 1/2 teaspoons baking powder
1/2 teaspoon salt
1/2 teaspoon almond extract
1 teaspoon vanilla
3/4 teaspoon xanthan gum
100g (1/2 cup) sugar
2 eggs
65g (1/3 cup) oil
3/4 cup nondairy milk
1 cup frozen cherries, roughly chopped
100g (1/2 cup) chocolate chips
Instructions
Preheat oven to 350F. Line a muffin tin with 12 paper liners and set aside.
Whisk together dry ingredients in a bowl. Make a well in the center and pour in wet ingredients, and mix well.
Add chocolate chips and chopped cherries, and stir briefly to combine.
Dollop batter into prepared muffin cups and bake 25 minutes. Allow to cool for 5 minutes in the tin, and then remove to a cooling rack to finish.
Photo and recipe from: woodenspoonbaking.com under the Creative Commons Attribution-ShareAlike 4.0 International License.