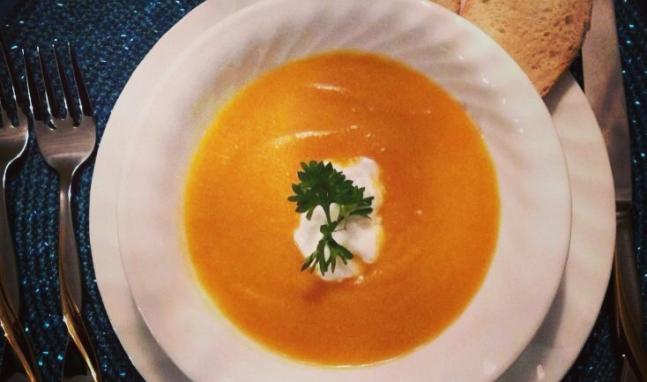 If you are looking to add a little diversity into your diet, then this recipe is for you! It's not only healthy but also easy to make! Try using our Arbequina Olive Oil to enhance the flavor of this dish.
Ingredients
2 tablespoons Olive Oil
1 Onion, Medium (diced)
1 Butternut Squash (peeled, seeded and diced)
1 clove Garlic (Crushed)
1 1⁄2  Pears (peeled, seeded, and diced)
1⁄4 cup Greek Yogurt
4 cups Vegetable Stock
Instructions
1. In a medium pot, heat oil over medium high. Add onions and cook until translucent (6 minutes). Add squash, pears, and 4 cups of water and bring to boil. Reduce to a rapid summer and cook until squash is soft, 20 to 25 minutes.
2. In batches, fill a blender halfway with soup and puree with yogurt until smooth (transferring to a clean pot as you work). Season with salt and pepper: serve with chives and a drizzle of olive oil. Can be refrigerated for 5 days.
You will also need salt and pepper to taste, chives and a little more olive oil for garnish.
Picture and recipe taken from oliveandruby.com under Creative Commons Attribution-NonCommercial-ShareAlike 3.0 Unported License.