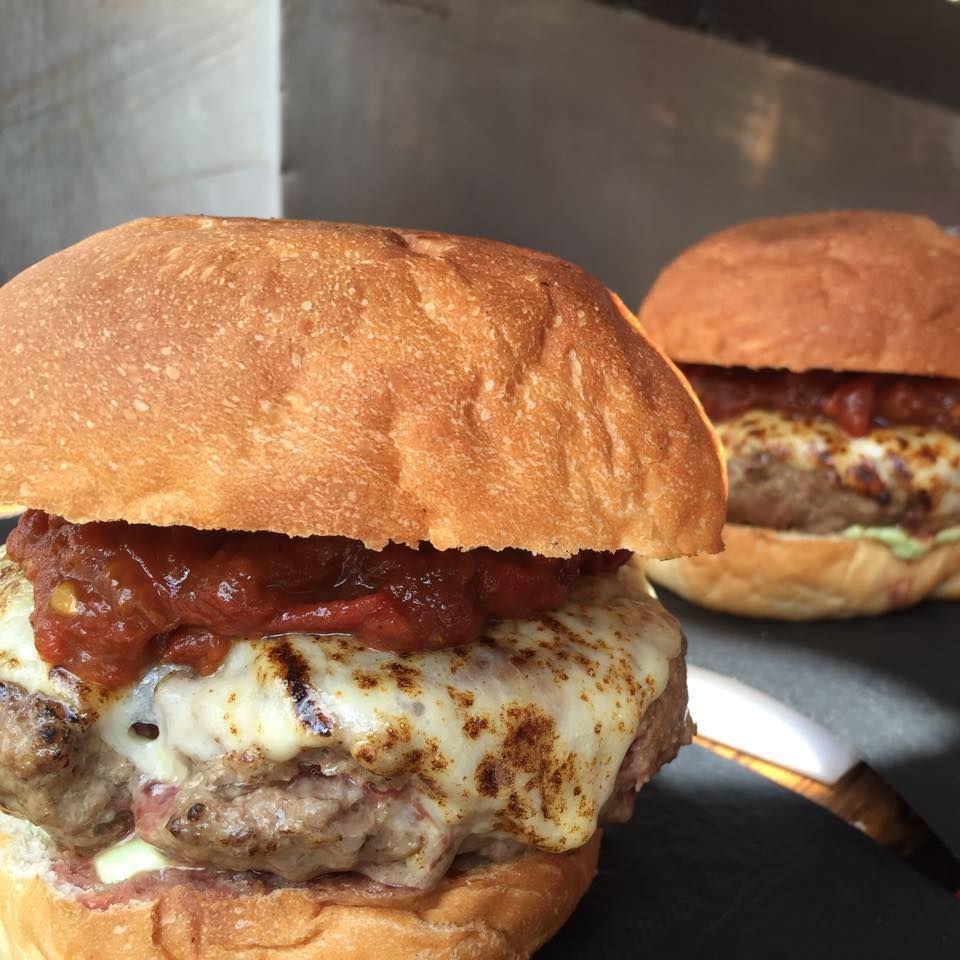 Burger with Mayonnaise Homely
This is the perfect summer burger recipe for any occasion. You can enhance the flavor of this delicious burger with our Garlic Olive Oil.
Ingredients
-FOR BURGER
ground kebabs (200g each)
Salt and pepper qs kingdom
-FOR MAYONNAISE
American 1 cup of whole milk (200ml)
olive oil q.s. (400 to 500ml)
Salt and black pepper q. B.
1 head of roasted garlic
-FOR ASSEMBLY
1 egg
Greaves (make a crumbly processor)
1 slice mozzarella
Directions
-MAYONNAISE
Bake the whole garlic in low oven with skin and all for 40min. In a blender, combine the milk, salt and pepper and garlic, beat all at the lowest speed and so that the mixture is homogeneous add the oil in wire to the desired consistency.
-BURGER
Mold the burgers with about 12cm in diameter, spread a little oil over the entire surface (if you have a brush, the better) and season with salt and pepper. Fry the burgers on both sides to the point of your own, covering with 1 slice of mozzarella when turning last vez.Frite an egg for each burger with a little olive oil and salt qs Assemble the sandwiches through the desired amount of mayonnaise, meat, crumbly cracklings and egg.
Recipe and Photo by: steemit.com under the Creative Commons. If you are posting content under a Creative Commons license, please attribute and link according to the specific license. If you are posting content under CC0 or Public Domain please consider noting that at the end of your post.