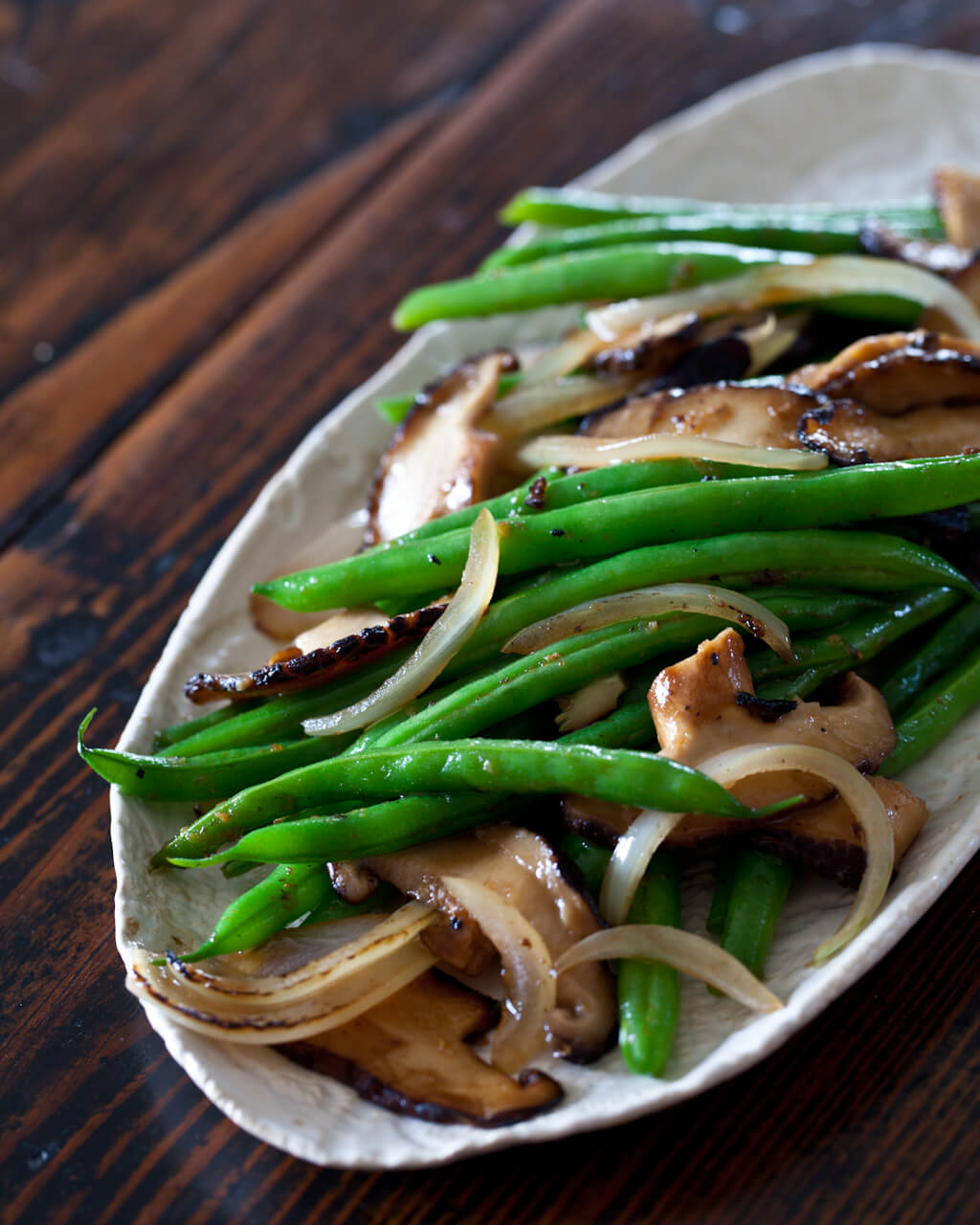 Stir Fry Recipe: Green Bean and Shiitake Mushrooms
Make this savory recipe in only 10 minutes! This dish is packed full of flavor and is delicious to even the most picky of eaters.  Add a nutty-sweet flavor to this vegetable dish with out Arbequina Balsamic.
Ingredients
1/2 pound green beans, trimmed
2 teaspoons olive oil
1/2 onion, thinly sliced
6 ounces fresh mushrooms, sliced
1 clove garlic, finelly minced
1 teaspoon finely grated fresh ginger
1 1/2 tablespoon oyster sauce + 2 tablespoons water
Preparation
Fill the wok or saute pan with about 1 cup of water. Bring to a boil and then add the green beans. Cover and let steam for 4-5 minutes or until crisp-tender. Drain the beans, wipe the wok dry and return wok to the stove.
Heat the wok over high heat and swirl in the olive oil. When very hot, add in the onions and mushrooms and stir fry for 3 minutes. Turn the heat to medium, add in the cooked green beans, ginger and the garlic and quickly stir fry for an additional 30 seconds or until fragrant. Take care not to burn the ginger or garlic.
Stir in the oyster sauce and the 2 tablespoons of water. Cook for 1 minute.
Picture and Recipe from: steamykitchen.com