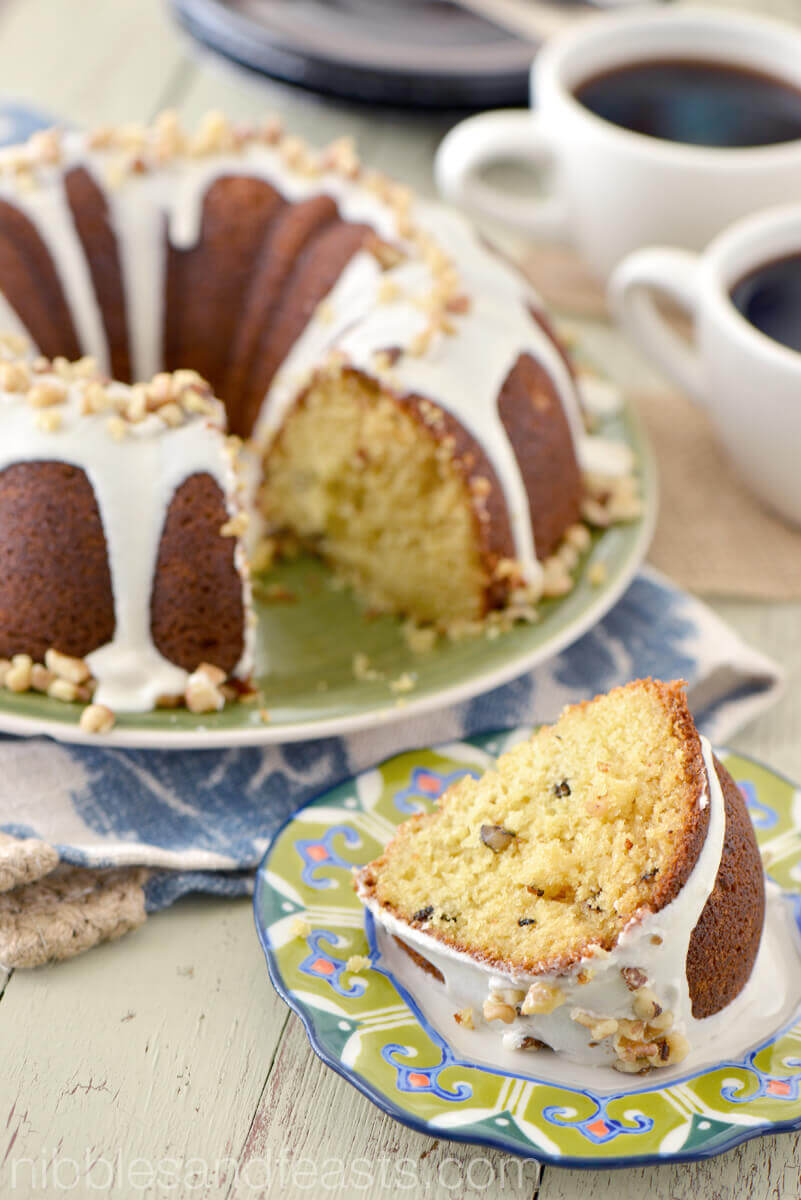 Comfort food. For when all else fails. Use our Arbonsana Oil to truly experience true decadence.
 Oil Cake
Serves 8
Ingredients
1 cup sugar
2 eggs
1 tablespoon vanilla extract
1 cup olive oil
1 cup orange juice
1 cup Betty Crocker Super Moist Cake Mix
1 cup all-purpose flour, sifted
1 teaspoon baking powder
1/8 teaspoon salt
1/2 cup walnuts, chopped, divided
Method
Preheat oven to 350° F. Grease a 10-inch bundt pan with non-stick cooking spray.
In a large bowl, combine sugar, eggs, vanilla extract, olive oil and juice. Mix until well combined.
In a separate large bowl, combine cake mix, flour, baking powder and salt. Whisk until well combined.
Incorporate 1/2 cup at a time of dry ingredients into wet ingredients and mix with hand mixer until all ingredients have combined. Stir in 1/3 cup walnuts.
Pour mixture into bundt pan. Bake for 35 minutes or until knife inserted in the middle, it comes out clean.
Drizzle with glaze and sprinkle with remaining walnuts and serve.
Glaze
Makes 1/2 cup
Ingredients
1 cup confectioner's sugar
1 tablespoon butter, softened
1/2 teaspoon vanilla
1 tablespoon milk
Method
In a small mixing bowl, whisk sugar, butter and vanilla until smooth. Whisk in milk a few drops at a time until desired consistency.
Recipe and picture from: nibblesandfeasts.com with the a Creative Commons Attribution-NonCommercial-NoDerivs 3.0 Unported License.