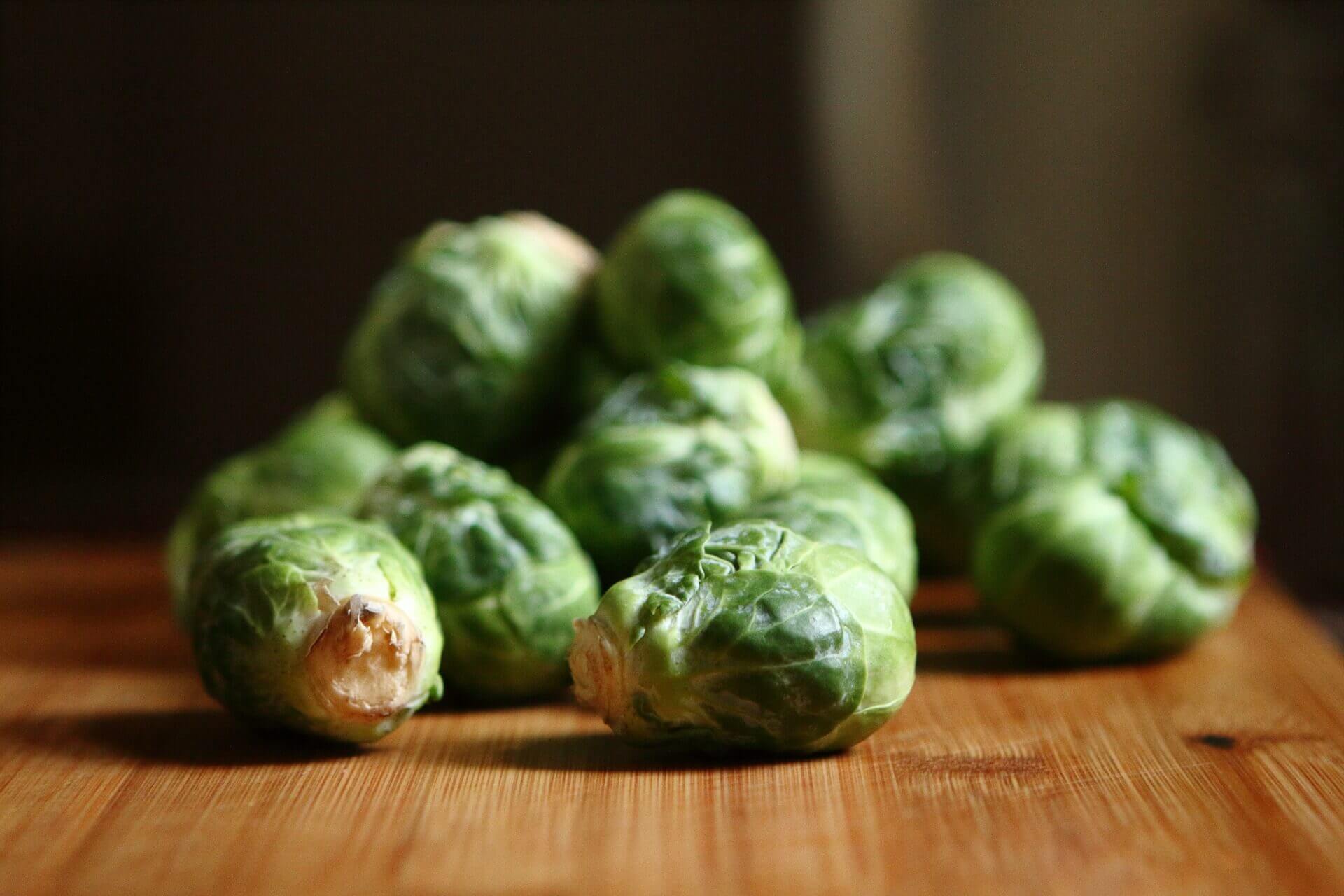 Brussels sprouts have a serious PR problem. It used to be popular to steam Brussels sprouts, a technique which leaves them somewhat bland and soggy much to the dismay of children everywhere. However, when roasted in the oven with a splash of olive oil, salt, and pepper, Brussels sprouts are elevated to a treasured side dish for any meal or holiday feast. Even if your kids still don't like them, it just leaves more for you.
Prep: 15 min
Cook: 20 min
Total: 35 min
Serves 6 to 8
2 pounds Brussels sprouts
Rinse Brussels sprouts. Trim off ends, remove any discolored layers, and slice in half. Place in a large bowl.
3 tablespoons olive oil  –  Try our Garlic Olive Oil!
1 tablespoon water
1 teaspoon sea salt
½ teaspoon pepper
Pour olive oil, water, salt, and pepper on top of sliced Brussels sprouts. Toss to coat evenly.
Place Brussels sprouts in a single layer on a large, rimmed baking sheet. Cover with aluminum foil and roast at 500°F for 10 minutes.
Remove aluminum foil and return to oven. Bake until Brussels sprouts are browned (aka starting to caramelize!), about 10 additional minutes.
Remove from oven and transfer to a serving dish.