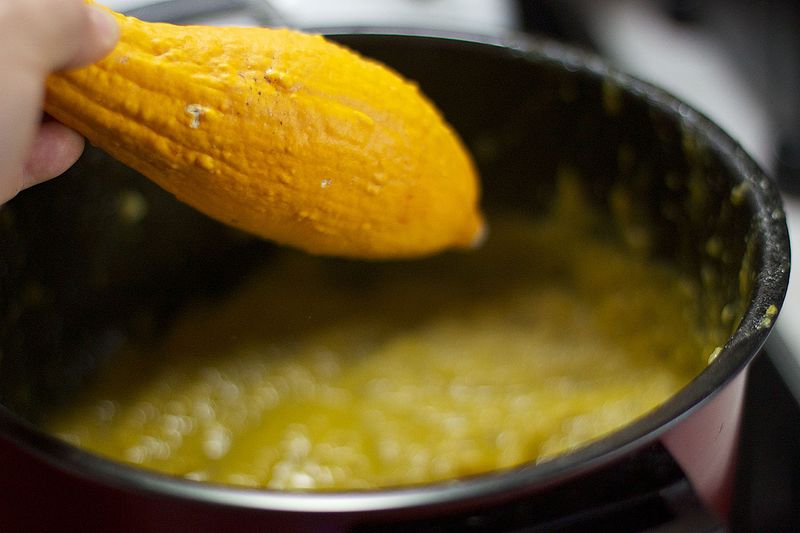 Light and refreshing before the heat truly sets in, this recipe is sure to delight your taste buds. We are on a Garlic Olive Oil kick this week so be sure to stop into the store to grab yours today!
The recipe (only approximate because I did not measure).
6 yellow squash
1/2 onion
3-5 cloves garlic
1 jalepeño pepper
1 small serranno pepper
salt
pepper
dried basil
curry powder
dash milk
olive oil
chicken stock
Dice the oinion and garlic (you can never have too much garlic), Saute in olive oil.
I forgot to nuke the squash to soften, but I clean them by slicing the ends, and peeling. Chop into blocky pieces 3/4 inch or so. Who needs to be that exact?
Toss them in the pot with the onion/garlic, and add the chicken stock. Toss in the spices. Add more spices.
Chop the peppers and add them.
Simmer for 30 or 40 or 90 minutes (I lost track and cooked out most of the stock, oops).
Transfer in batches to belnder, add dash milk, and make smooth.
Warm and eat.
Recipe compliments of commons.wikimedia.org under the Creative Commons License.